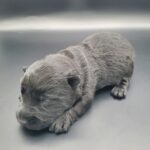 Jack – Male – Solid Black – Scottish Terrier Puppy – Reserved
October 29, 2023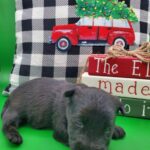 Graham – Black with hints of Brindle and a Milk Chin – Scottish Terrier Puppy
October 29, 2023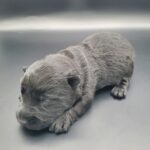 Jack – Male – Solid Black – Scottish Terrier Puppy – Reserved
October 29, 2023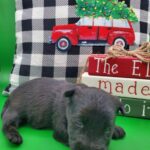 Graham – Black with hints of Brindle and a Milk Chin – Scottish Terrier Puppy
October 29, 2023
Logan - Male - Solid Black with barely, Milk Chin - Scottish Terrier Puppy
Ready to Go Home in December!
In a world of paws, there's a pup named Logan,
With eyes so warm, like the morning sun.
A wagging tail and a heart so sincere,
He's here to bring you happiness, never fear.
With every sunrise and under the moon's soft light,
Logan's love will make your world so bright.
In his presence, life's an exciting quest,
With Logan by your side, you'll be truly blessed.
Together we'll explore, in each other confide,
In this journey of friendship, side by side.
If you're seeking a companion, loyal and true,
Choose Logan, and he'll always be there for you.