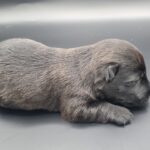 Amelia – Female – Brindle with small Milk Spill on chin and chest – Scottish Terrier Puppy – Reserved
October 29, 2023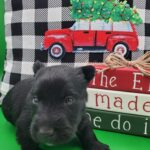 Logan – Male – Solid Black with barely, Milk Chin – Scottish Terrier Puppy
October 29, 2023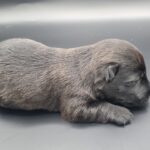 Amelia – Female – Brindle with small Milk Spill on chin and chest – Scottish Terrier Puppy – Reserved
October 29, 2023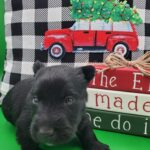 Logan – Male – Solid Black with barely, Milk Chin – Scottish Terrier Puppy
October 29, 2023
Jack - Male - Solid Black- Scottish Terrier Puppy
Ready to Go Home in December!
In a world of paws, there's a pup named Jack,
With eyes so bright, he'll never look back.
A wagging tail and a spirit so grand,
He's here to be your loyal, loving hand.
With each new day's dawn and each night's embrace,
Jack's devotion will light up the place.
In his presence, life's an adventurous track,
With Jack by your side, there's no looking back.
Together we'll journey through each unknown,
In this tale of friendship, we've truly grown.
If you seek a faithful companion, loving and true,
Choose Jack, and he'll always stand by you.