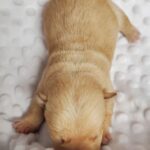 Maisie – Female Red Wheaten Scottish Terrier Puppy – Reserved
October 25, 2023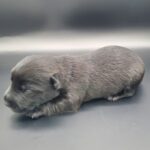 Abigail – Female – Black with hints of Brindle with tiny milk spill on chest and chin Scottish Terrier Puppy – Reserved
October 29, 2023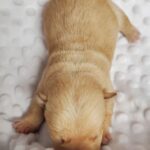 Maisie – Female Red Wheaten Scottish Terrier Puppy – Reserved
October 25, 2023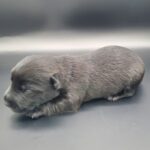 Abigail – Female – Black with hints of Brindle with tiny milk spill on chest and chin Scottish Terrier Puppy – Reserved
October 29, 2023
Bridget - Red Wheaten Female
Ready to Go Home On December 7th!
In a world of wags, there's a pup named Bridget, With eyes so bright, you won't forget. A wagging tail and a heart so sweet, She dreams of a home where two hearts meet.
With every step and every playful race, Bridget's love lights up the entire place. With Bridget by your side, life's a warm embrace.
Together we'll explore, in fields so wide, In this journey of friendship, side by side. If you seek a loyal friend, loving and rare, Choose Bridget, and a bond beyond compare.