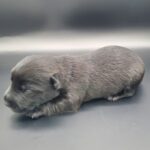 Abigail – Female – Black with hints of Brindle with tiny milk spill on chest and chin Scottish Terrier Puppy – Reserved
October 29, 2023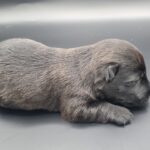 Amelia – Female – Brindle with small Milk Spill on chin and chest – Scottish Terrier Puppy – Reserved
October 29, 2023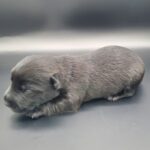 Abigail – Female – Black with hints of Brindle with tiny milk spill on chest and chin Scottish Terrier Puppy – Reserved
October 29, 2023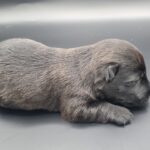 Amelia – Female – Brindle with small Milk Spill on chin and chest – Scottish Terrier Puppy – Reserved
October 29, 2023
Ava - Female - Solid Black with pin stripe on chin Scottish Terrier Puppy
Ready to Go Home in December!
In a world of wonder, there's a pup named Ava,
With eyes like stars, a heart full of hoorah.
A wagging tail and a spirit so bright,
In her loving gaze, everything feels right.
With each sunrise and the moon's tender glow,
Ava's love continues to grow and flow.
In her presence, life's a joyful song,
With Ava by your side, you'll always belong.
Together we'll explore, hand in paw,
In this adventure of friendship, no flaw.
If you seek a loyal companion, loving and rare,
Choose Ava, and a bond beyond compare.